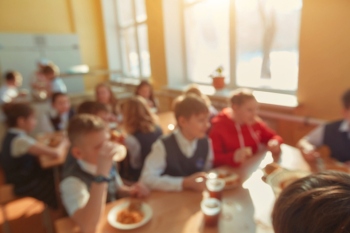 Thousands more children in disadvantaged areas in England will benefit from free breakfasts at school, the Government has announced.
An extra £24m will be used to extend the National School Breakfast Programme for two years.
Family Action will source and deliver breakfast food products to schools from September, supporting up to 2,5000 schools.
Children and families minister Vicky Ford said: 'The National School Breakfast Programme is a fantastic scheme, helping some of the most disadvantaged children across the country kick start their day with a good, healthy meal, which can be so important in helping their concentration and behaviour during the school day.
'Family Action will lead this delivery in schools, backed by our £24m investment, meaning hundreds of thousands of children can benefit from breakfast clubs over the next two years – I encourage all eligible schools to sign up.'