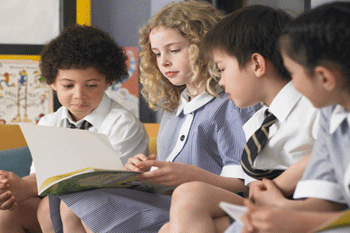 Local authority leaders have welcomed an announcement that from September boys will be offered the free Human Papilloma Virus (HPV) vaccine for the first time.
The vaccine helps prevent cancers which are linked to the HPV virus – about 5% of all cancers worldwide. These include cervical, penile, anal and genital cancers and some cancers of the head and neck.
Girls have been offered the HPV vaccine free from the NHS since 2008, since when infections of some types of HPV (HPV 16/18) in 16- to 21-year-old women have reduced by 86% in England.
A Scottish study, cited by Public Health England (PHE), has also shown that the vaccine has reduced pre-cancerous cervical disease in women by up to 71%.
From September 2019, boys in school year eight will be offered the vaccine on the NHS, according to PHE.
'This universal programme offers us the opportunity to make HPV-related diseases a thing of the past and build on the success of the girls' programme,' the head of immunisation at PHE Dr Mary Ramsay said.
'Offering the vaccine to boys will not only protect them but will also prevent more cases of HPV-related cancers in girls and reduce the overall burden of these cancers in both men and women in the future.'
Responding to the announcement, Cllr Ian Hudspeth, chairman of the Local Government Association's Community Wellbeing Board, 'This positive announcement will make this essential vaccination universally available to every child to help combat the spread of cervical and other related cancers.
'It has been more than ten years since the HPV vaccine was first given to girls and successive independent studies have confirmed its effectiveness and safety.
'This vaccine will help protect children against HPV infection and associated cancers.
'Having this vaccination at the earliest opportunity will lead to herd immunity among children, protecting their health and as they develop into adults.'