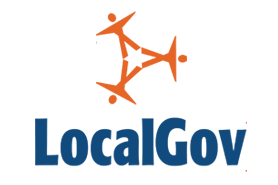 The Task Force on Shale Gas has released its Third Report, which assesses the impact of Shale Gas on Climate Change. It recognises that significant changes are required if the UK is going to meet its challenging climate change targets and that electricity production needs to undergo decarbonisation.
Gas currently accounts for around 25% of our electricity. We are also heavily reliant on gas for domestic and industrial heating and it forms a key raw ingredient for a range of industries, providing us with chemicals, plastics and fertilisers. We have doubled the amount of gas we have imported since 1999, with supplies coming from as far away as Qatar.
The Task Force considers that the future of our energy mix has to be in renewables and low carbon technologies. It recognises that the growth of renewables is becoming well established, but highlights a number of challenges that it faces, including infrastructure, funding and intermittency issues. It also notes whilst there is strategic public support for renewables, there remains a great deal of local opposition to planning applications.
A diverse group of industry and environmental organisations have forecast our future energy mix, all of which involves gas in the short and medium term. This is because gas is preferable to coal, and domestic gas is preferable to imported gas, due to the carbon costs of transport and infrastructure.
In order to address the concern that investing in shale gas would divert efforts away from lower carbon technologies, the report therefore urges Government to:
• Expedite a Carbon Capture and Storage (CCS) industry,
• Commit to investing shale revenues into research and development, both for CCS and low carbon energy generation, storage and distribution.
With these measures in place, the Task Force concludes that Shale Gas could help us transition to a lower carbon future. This conclusion aligns with the findings of the New Climate Economy / Stockholm Environment Institute report .
However, public perception of shale gas also remains a major challenge, both for industry and the authorities that have to manage the planning process.
A recent study, undertaken by the European Commission, analysed public attitudes to shale gas across six European regions. In the UK (Lancashire), public awareness of shale gas projects is higher than all but one of the other regions surveyed. Despite this, over 50% of those surveyed did not feel sufficiently well informed about the projects.
Alongside this, only about half of the respondents felt confident that they could express their views effectively before decisions on these projects were made.
This tells us that the UK press and social media coverage of fracking is helping to raise awareness of the technique, but people don't feel that they know enough about the local projects being promoted. Professional planners are also likely to be concerned that such a high proportion of people felt that they were not able to make their views known before decisions are made.
53% of UK respondents felt that opportunities would arise from the projects, including local jobs, a domestic source of energy, acquisition of skills, attracting other businesses and revenues for local communities. However, 34% felt that there would be no such benefits.
63% of UK respondents also felt that shale projects will bring new challenges, including pollution of air and water, earth tremors, falling property values, and negative effects on businesses and tourism. This tells us that, even amongst those who felt that shale projects would bring benefits, many were also concerned about the possible risks.
So what does this mean for the public and private sector planners who will be at the front line when the next shale gas applications are submitted?
The findings of all of the Task Force reports so far have cautiously supported the industry, whilst making recommendations on how industry could be better controlled. We must pick up and secure those recommendations which we are able to apply directly at the local level. This could include "green completions", baseline monitoring, chemical disclosure and securing well integrity. This will help to ensure that the planning process plays its part in properly regulating shale sites.
The EU attitudes study clearly tells us that improved awareness and engagement with the planning process is required. Opening a genuine dialogue is the only realistic way of improving awareness and accommodating local concerns in the decision making process.
That needs to be an evidence based discussion, which should also recognise that there are deeply held and genuine concerns around this issue. Open discussion must be the way forward.
Applicants should also be encouraged to systematically and directly respond to the questions and concerns raised during consultation. This will ensure that the issues are genuinely being dealt with. This may also help to encourage a more reasoned discussion. In turn, officers should consider reporting this process more fully in committee reports.
With public opinion largely being driven by press coverage, officers should also consider working closely with key members, to raise their awareness of the key issues including the science and the history of the industry. Open briefing sessions, involving applicants where this would be helpful, may be advisable. This could help to ensure that the decisions made are based on balanced evidence.
There is no doubt that there will be major challenges when managing the next round of shale gas applications. However, as planning professionals, we are used to making controversial decisions and relying on our independent professional judgement to reach a balanced recommendation.
Matthew Sheppard is a director and head of environmental impact assessment at Turley