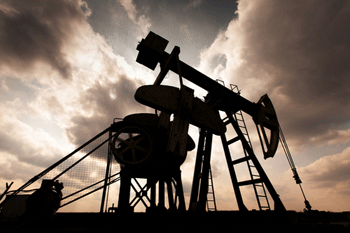 Fracking could lead to an increase in heavy-duty vehicles on the road, which could, in turn, give rise to substantial increases in noise levels, road damage, and air pollution in local areas, new research has uncovered.
Researchers at Newcastle University, studying hypothetical scenarios based on data from the US, discovered at peak times nitrogen oxide and dioxide (NOx) emissions could increase 30% over non-fracking periods due to vehicles delivering water and materials.
Unveiling a Traffic Impacts Model (TIM) for assessing the traffic-related impact of hydraulic fracturing (fracking) operations, the scientists also suggested there will be a doubling of noise levels and extra strain on road surfaces.
The TIM revealed that for a hypothetical scenario of a six-well site, developed over an 85-week period and serviced by a rural road network, there was a 6% increase in NOx emissions, a 5% increase in CO2 emissions and a 17% increase in axle loading on the roads.
However, at peak times, hourly NOx emissions increased by 30% and noise levels by 3.4dBA.
Dr Paul Goodman, researcher in transport and the environment at Newcastle University, said: 'Additional road traffic would primarily be heavy duty vehicles such as tankers bringing the water required for the fracturing process to and from the well site.
'As well as being highly visible, the presence of tankers on roads has a number of environmental impacts: on greenhouse gas emissions, local air quality issues such as NOx emissions and particulate matter, noise and damage to road surface and structure.'
'While traffic might not be the immediate thing that springs to mind when considering fracking operations, it is important to understand what the traffic impacts might be and consider how these could be mitigated,' he added.
Dr Neil Thorpe, who is leading the transport team on fracking at Newcastle University, did point out that it might be possible to mitigate the worst of the traffic-related impact of fracking by using pipelines rather than tankers, or by finding alternative fuels for the vehicles.
Dr Thorpe also underlined the importance of TIM assessments.
'Fracking involves many different inter-dependent processes,' he said, 'and as the industry matures the presence of multiple operators, multiple wells on a site and multiple sites within one region may complicate and compound traffic issues.
'This is why it is important to understand the possible impacts now.'