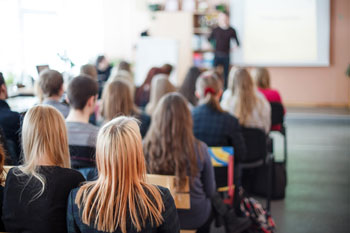 Funding for schools is dwindling in real terms despite the recent announcement of extra cash, according to campaigners.
The union-backed School Cuts Coalition is calling on the Government to 'end the funding crisis'.
It says more than four out of five will still have less money per pupil in 2020 in real terms than in 2015 and has challenged prime minister Boris Johnson's recent pledge that school funding would be 'levelled up across the entire country'.
The coalition says £2.5bn is needed to reverse the cuts which have taken place since 2015, and a third of schools will see real-terms cuts to their budgets next year because their costs are outweighed by inflation.
Geoff Barton, general secretary of the Association of School and College Leaders, said: 'After years of denying that there is a school funding crisis the government has finally done the right thing by investing desperately needed extra money into our beleaguered education system.
'But analysis by the School Cuts coalition shows the additional funding is not enough to repair the damage that has been done to our schools and colleges and that further investment is required.'
Kevin Courtney, joint general secretary of the National Education Union, added: 'We are calling on the prime minister to put the money where his mouth is and end the funding crisis in education once and for all.'