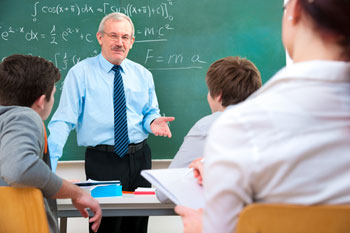 The Government is asking former teachers who have the skills and time to return to the classroom to sign up from today in anticipation of staff shortages due to Omicron.
The Omicron variant is expected to continue to cause increased staff absence levels in the spring term, and some local areas may struggle to find sufficient numbers of supply teachers available.
The education secretary Nadhim Zahawi today called on those who are recently retired, or trained as a teacher and moved career, to consider returning for the spring term to help protect face-to-face education.
'It has been my absolute priority since day one in the role to do everything in my power to protect education – which is why today I am asking any teachers no longer in the profession to come forward if they are available to temporarily fill absences in the new year,' he said.
'Although 99.9% of schools have consistently been open this term, with cases of Omicron increasing we must make sure schools and colleges have the teachers available to remain open for face-to-face education.
'Anyone who thinks they can help should get the process started now on the Get Into Teaching website, and everyone should get boosted now to help reduce the amount of disruption from the virus in the new year.'
Julie McCulloch, director of Policy at the Association of School and College Leaders (ASCL), said: 'The Government is right to identify staff shortages as a critical issue for schools as we head into a very uncertain time in which the Omicron variant of Covid-19 is likely to further drive up levels of teacher absence. Put simply, schools cannot operate without teachers.
'We support anything which may help to address this problem and we hope that the Government's call to ex-teachers to join supply agencies improves a situation in which many schools have been experiencing problems in obtaining supply cover because of the high level of demand.
'However, this is all coming very late in the day for a situation which is already critical and is unlikely to attract ex-teachers quickly enough and in the kind of numbers to make any real difference when schools return in the first week of January.
'The Government needs to do much more to support and protect all staff and pupils in schools and colleges, particularly by funding improved ventilation measures in order to reduce the risk of transmission of the virus.'