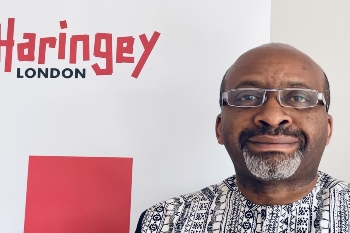 Former leader of Haringey Council Joseph Ejiofor has issued legal proceedings to challenge the local government Ombudsman's decision to name him personally in a recent report.
The report followed a row over the council's refusal to buy a property as part of a wider development scheme.
The scheme was eventually abandoned due to local opposition and because the council concluded it did not represent value for money.
The owner of the property complained to the Local Government and Social Care Ombudsman (LGSCO) who issued a critical report which named Cllr Ejiofor personally.
The report said that the council's decision to abandon the development was taken without proper scrutiny and analysis of all options and consideration of the consequences.
Cllr Ejiofor has taken his case to the High Court to challenge the Ombudsman's decision to include his name in the report.
'Whilst the Ombudsman enjoys broad discretion in many areas, its ability to "name and shame" individuals is tightly prescribed by law, because these decisions have severe personal consequences,' said Cllr Ejiofor.
'I am seeking leave to judicially review the Ombudsman's decision to name me, because I believe it to be legally flawed, and because I want my good name back. For legal reasons, I will be unable to comment further while proceedings are ongoing.'
An LGSCO spokesperson said: 'As the councillor has indicated he has lodged a claim with the court, it would be inappropriate for us to say anything further.'