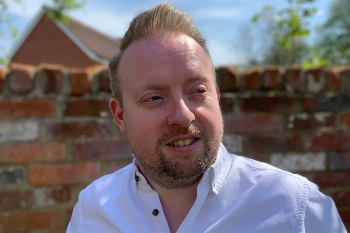 Markets have existed for as long as people have wanted to trade, with the earliest bazaars believed to have originated in Western Asia back in 3,000 BC.
They've played a significant role in shaping the identity and economies of our towns and cities and have contributed massively to the social fabric of communities, knitting people together through honest, affordable trade.
Many will remember their local market as a place to meet friends and family, buy their fresh meat, veg and fish for dinner and pick up a birthday card or the like from a friendly trader who was like a family friend.
But the advent of online shopping and the rise in out-of-town shopping centres has seen a shift away from traditional shopping habits and the decline of shoppers visiting our high streets and markets.
What were once seen as the jewel in the crown of our towns and cities, many markets and market halls have become places of decline with reduced footfall and empty stalls reflecting wider issues of underinvestment and broken community promises.
Yet, many local authorities, particularly those across the North, are using markets and historic market halls as catalysts for the regeneration of high streets, town centres and the wider region as a whole.
Funding pots like the government's Levelling Up Fund, Future High Streets Fund and Towns Fund are opening up options for cash-strapped councils to transform and shape their towns and cities.
But how can local authorities use markets to lead regeneration and be a catalyst for change?
• Successful market projects are in areas where the local authority/authorities are forward thinking and recognise opportunities, particularly as we emerge from the pandemic.
• Market Halls are typically a key council owned asset within their historic retail core, a prime position to create a meaningful impact and become the catalyst for change.
Whilst the last 18 months has profoundly impacted communities all over the UK, the huge changes in how we all live and work opens up huge possibilities particularly in relation to peoples shopping and leisure habits.
As people were forced to work from home and stay within their local area, support for '15 minute cities' has grown with communities wanting to be able to work, shop, eat and socialise locally.
Despite the challenging economic environment many towns and cities have maintained footfall with people wanting to shop local and support local, independent businesses.
By investing in markets, often at the heart of our towns and cities, councils can capitalise on this wave of localism bringing people back into town centres.
Place shaping is an increasingly popular term that's banded about, particularly in response to the levelling up agenda, but markets can be used as a centrepiece to place ambitions creating viable destinations that attract shoppers, visitors and businesses alike.
• The key to sparking regeneration comes from creating a market that's much more than just a collection of stalls, it needs to be a unique destination venue.
People want an experience and are keen for venues that can offer them multiple shopping and leisure opportunities, fresh produce, handmade and bespoke products, and more often than not food, drink and entertainment.
It is imperative that each market reflects its area's history, culture, community, and more importantly has viable businesses offering what the local community wants. A 'copy and paste' market is no different to the identikit high streets that led to the crisis we have now.
Local authorities need to use research and be commercially minded as to what type of markets will work for their area, demographic and economy.
And it's not just about thinking about the current limited customer base but thinking about how a new offer, traditional fresh produce or retail mixed with street food stalls and a bar for instance might attract a new customer base.
By creating a viable, sustainable 'destination' the footfall will increase and people are likely to spend more 'dwell' time and be encouraged to spend more money as they shop, eat, drink and enjoy entertainment.
• Markets bring a much needed economic boost by creating employment, stimulating the day (and night-time) economy and offering opportunities for young people and start-ups.
Markets and the many historic market halls that have fallen into states of decay and disrepair are in prime locations ripe for creating spaces where independent businesses can thrive.
There is no easier or cheaper way for an entrepreneur to launch their business than through a market stall or unit, the barriers to entry are low.
Councils can use markets to attract and foster start-ups who might then move onto larger premises within the area.
The most successful markets and high streets, as pushed by Bill Grimsey in his latest Review, are those that grasp localism by responding to local wants and needs driven by independent traders.
Independent businesses are vital to the community hub concept with markets offering opportunities for start-ups, entrepreneurs, local employment, reduced food miles with local supply chains and huge social value in bringing people together.
People buy from people and independent traders have a passion and authenticity that will attract customers. And for every £1 spent in a market, £1.75 is spent in nearby shops.
By creating spaces where independent businesses can thrive, local authorities can put their market and town on the map attracting new customers as well as tourists.
Regeneration is fuelled by a growing economy and inward investment and markets can be the catalyst that many towns and cities need.
If a market is thriving people will visit, then more businesses will be attracted to the town centre because of the footfall and visitor economy so more money flows in, new arts and cultural venues open and the cycle continues.
• Lastly, markets can play a vital role in changing the mindset of a community, acting as a catalyst and focal point for a regeneration narrative.
Most regeneration success stories have a project or development at their heart and local authorities can use market schemes to signal a real commitment to a town centre, community and businesses.
By investing right at the heart of a community, the private sector can see something tangible and concrete to inform investment decisions.
If councils can seize on the opportunities, positivity and success stories of a successful market development/operation the pace of change and optimism in an area can spark incredible things.
Modern markets are not just about commerce anymore, they are central community hubs, creating a thriving heart of the community, bringing exciting shopping and dining opportunities.
Hayden Ferriby is commerical director at Market Asset Management (MAM) and member of the High Street Task Force