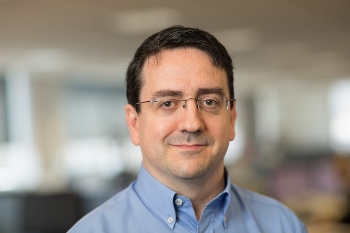 Our cities may have taken a major knock during the pandemic, with offices, shops, bars and restaurants all empty as people worked from home and stayed local, but now a great deal of imaginative work is going into rebuilding for the future.
A huge part of this fightback will be to embrace the essential changes needed to tackle the climate crisis. This is where the concept of a '15-minute city' — the idea of being able to meet most needs within just a quarter of an hour — could be revolutionary.
The pandemic has already shown how working from home and reducing journeys to stop the spread of the virus can work. Now, as flexible working gathers pace, looking at a redefinition of lifestyles as well as the infrastructure that will be required is going to be the challenge.
Health and wellbeing are crucial
The original concept of the 15-minute strategy came from looking at the benefits it would bring to people's health and wellbeing. Since the pandemic, this has become an increasingly greater concern as more people work remotely and shop online. Encouraging more quality time locally outdoors is one step that urban developers and local councils need to prioritise.
Cities especially need to ensure there are more open, green spaces for people to access. Not only will this improve public health by increasing opportunities to exercise outside, but it is also a major factor in combating climate change.
Reaching our net zero carbon targets
Reducing the frequency of journeys being made via polluting methods will help the UK to reach a net zero carbon economy by 2050. In support of this, the 15-minute concept lends itself to walking and cycling. If adopted, this would in-turn help to lower usage of vehicles and reduce emissions.
While it is accepted that some longer journeys will still need to be made, it is encouraging that steps have already been taken to support emissions reductions in these scenarios. This includes a ban on the sale of new petrol, diesel, and hybrid cars from 2030, and an increased emphasis on electric powered vehicles, including public buses.
Tackling our infrastructure
Our buildings and infrastructure can support a net zero future with careful planning and collaboration across supply chains. As well as taking steps to improve environmental credentials, pro-active measures to ongoing environmental concerns and rising global temperatures must be factored into future infrastructure planning and design.
Urban areas are especially vulnerable to climate change. Since buildings and roads absorb heat, cities are hotter than natural environments. This is called the urban heat island effect, which poses acute risks to human health and further solidifies the argument for 15-minute neighbourhoods.
Heat resilience tactics need to be considered during planning and can include the use of tree canopies, green-blue roofs, active shading, passive ventilation, and material selection with good thermal mass properties incorporated into designs.
Options to carbon offset can also be investigated to support sustainability. Of special interest is carbon insetting — local projects and practices to reduce your carbon footprint. So, for example, local authorities could plant more trees or increase green spaces to help absorb CO2 in a geographical area.
15-minute neighbourhoods
Neighbourhoods should also be urged to use 15-minute city concepts to further achieve the goals set-out of reducing emissions, safeguarding communities from the impact of global warming and improving health and wellbeing. Re-establishing the concept for neighbourhoods, will depend on the extent of urban renewal and highway development that has taken place to connect and align cities and suburban areas.
Conclusions for the future
As we move towards achieving a net zero future, it's vital that everyone involved in the built environment – whether that's contractors, designers, planners or councillors – works collaboratively to create a sustainable infrastructure.
Dr Jose Hernandez is sustainability director at Pick Everard, one of Perfect Circle's shareholders and founding partners