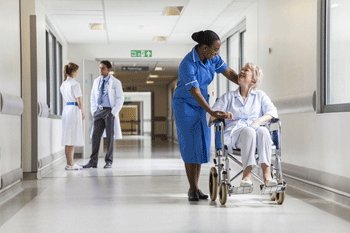 The chief executive of the NHS has warned local government is facing at least five more years of bed blocking.
Simon Stevens told the public accounts committee yesterday he could not guarantee the issue would be resolved within five years because of 'real building pressures in social care spilling over to the NHS'.
When questioned about the role of system resilience groups (SRG) – the committees tasked with cutting waiting times – Mr Stevens said they were just a 'work around to get people sitting round a table'.
He suggested the real solution was forcing relationships between the health and care systems.
Mr Stevens said: 'Let's not kid ourselves, even with the best relationships, restructures and good processes there is still a set of impending pressures headed our way which are going to make this a very real concern in the next three or four years.'