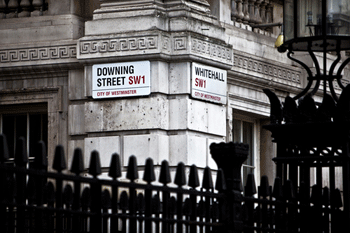 John Manzoni, currently the head of the Major Projects Authority, has been appointed as the first chief executive of the Civil Service.
The move is the latest shake-up of Whitehall following Sir Jeremy Heywood taking on the role of head of the civil service.
Mr Manzoni will help steer the digital transformation of public services and improve efficiencies across Whitehall.
Prime minister, David Cameron, welcomed the appointment saying Manzoni's business experience 'puts him in the perfect position to accelerate the pace of these reforms in the years ahead'.
Minister for the cabinet office, Francis Maude said: 'John is an excellent choice as the first Chief Executive of the Civil Service. Last year alone our Whitehall reforms helped save taxpayers £14.3 billion compared to a 2009 to 2010 baseline.
'But there's much more to do to accelerate the pace of reform and embed a new, more efficient approach to government. Hardworking people expect us to spend their money carefully and this appointment will help us do just that.'
Manzoni has more than 30 years' experience in the private sector, including 24 years at BP.