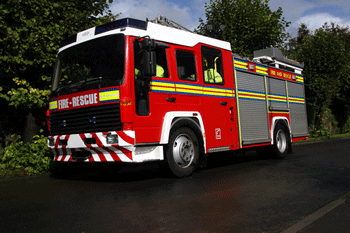 Six fire engines were called to the headquarters of East Sussex County Council this morning to tackle a fire that has broken out.
Firefighters were called to the county hall at 6.44am to tackle the blaze, which has now been extinguished.
No injuries were reported in the fire and parts of the building have now re-opened.
East Sussex County Council's chief executive, Becky Shaw, said: 'We are extremely grateful to the East Sussex Fire & Rescue Service for their prompt attendance and pleased there were no injuries.
'The fire has affected only one section of the building and parts of county hall are open for business as usual. We do not expect any serious disruption to our services.'
The cause of the fire is not yet known and is under investigation.