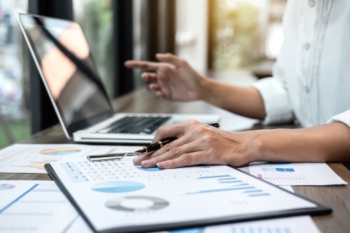 Fewer than half of local public bodies' 2019-20 audits were completed by last November, despite a deadline already pushed back due to COVID, says a spending watchdog.
In a report published today, the National Audit Office (NAO) highlighted a decrease in auditors delivering opinions in time for publication deadlines, reducing from more than half (57%) in 2018-19 to 45% in 2019-20.
The 2018-19 figure also represented a sharp decrease in the proportion completed in time in 2017-18, when 87% of opinions were issued by the deadline. The pandemic has had a 'significant impact on delivery of the 2019-20 audits and the financial position of audited bodies', said the report.
The delays can have significant implications for local accountability and the effective management of public money, said the NAO.
Concerns about audit quality and doubts over audit firms' willingness to continue auditing local public bodies, highlight that the situation needs urgent attention, the watchdog added.
The report looked at the timeliness of auditor reporting on English local councils, police and fire bodies against the revised publication deadline of 30 November 2020. It set out stakeholders' views on the factors behind late delivery and the impact of this.
Last September's Redmond Review concluded system leadership of local audit would be strengthened by setting up a single separate body bringing together responsibility for auditor appointment, maintaining the Code of Audit Practice and performance monitoring.
Responding to the NAO report, Chartered Institute of Public Finance and Accountancy (CIPFA) chief executive Rob Whiteman said the inability of over half of councils and their auditors to meet the publication deadline 'is further evidence of the incredibly fragile and challenging state of the local audit market'.
'The recommendations outlined in September's Redmond Review should be treated as the best foundation to create and support a strong and sustainable local audit function', he continued.
He added: 'A decade of austerity, cuts to audit fees and changes in the regulatory environment have meant that while local audit has become more complex, the pool of expertise available to complete timely, high-quality local audits and the ability of councils to pay has reduced. This requires a system-wide solution for both auditors and audited bodies.'