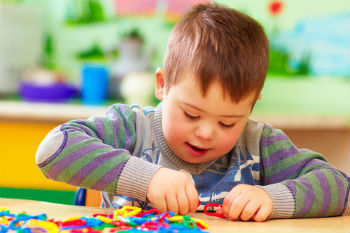 Families with disabled children are frequently 'left in the dark' when it comes to childcare due to a lack of information from local authorities, charity finds.
A new report from the Family and Childcare Trust revealed nearly one third of local authorities (32%) do not provide basic guidance for parents about accessing childcare for children with disabilities.
Councils have a legal duty, as part of their Local Offer, to provide information about services and support for children and young people with special educational needs and disabilities (SEND).
Despite this, the Trust's report Childcare for all: the role of the Local Offer found only 51% of local authorities had a directory of childcare listings with information from providers about their individual 'Local Offer', including details such as accessibility arrangements and specialist staff training.
The report, which was funded by the Sobell Foundation, also showed only one quarter of local authorities explain providers' duty to make 'reasonable adjustments' for children with disabilities under the Equalities Act 2010
And just 16% provide information for parents about how to raise concerns about a childcare provider.
'High quality information and guidance increases parents' confidence that suitable childcare is available and helps them to overcome barriers to accessing a childcare place,' said Ellen Broome, deputy chief executive of the Trust.
'The current lack of information adds yet another obstacle to the struggle families often face when looking for childcare that gives their children the best start in life and helps parents to work.'
'Our report shows that while some local authorities are providing parents with excellent information, very few provide the comprehensive information and advice parents need,' she added.
Responding to the report, Cllr Richard Watts, chair of the Local Government Authority's (LGA) Children and Young People Board, said SEND reforms in the Children and Families Bill were 'significantly underfunded by the Government'.
'Councils are determined to do all they can to help children with SEND, and their families, receive the support and opportunities that they need to flourish, but with demand increasing every year, this is proving extremely challenging,' he said.