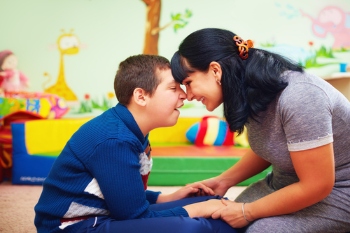 One third of families with disabled children have been forced into debt funding their children's education, a new survey has revealed.
The poll, commissioned by campaign group Let Us Learn Too and the Disabled Children's Partnership, has revealed that families are spending £14.6bn nationally replacing missing statutory support for their children due to flaws in the special educational needs and disabilities (SEND) system.
The survey of over 1,000 parents and carers revealed that four in 10 families with disabled children have seen their savings wiped out by the cost of fighting and paying for support services, and nearly one third of families (30.9%) have gone into debt paying for their child's support.
Just over a third (36%) of parents had borrowed money from family or friends to bolster their child's support, and over half have had to spend more than £10,000 fighting to secure and pay to access basic support for their child.
Over 10% of families had lost between £50,000 and £100,000 and 13% had lost more than £100,000.
'You shouldn't have to sacrifice your entire savings or financial security because you have a disabled child and you want them to be educated,' said Hayley Harding, co-founder of Let Us Learn Too.
'This amounts to a disability education tax. We've heard from families who have had to cash in their pensions early, take out personal loans they are struggling to repay and in some cases, sell their home. Often this is to pay for legal advice to force councils to provide the support their children were always entitled to at school.'
The survey also revealed that six in 10 families with disabled children sought mental health support for a family member due to the stress of fighting for basic services.
One third of families with disabled children said they needed essential therapies for their disabled child but could not afford to pay.
Stephen Kingdom, spokesperson for the Disabled Children's Partnership, commented: 'These figures starkly show the cost to families of having to fight a system that should be there to help their children. Parents shouldn't have to use their savings to fund gaps in services that they have a right to expect.'