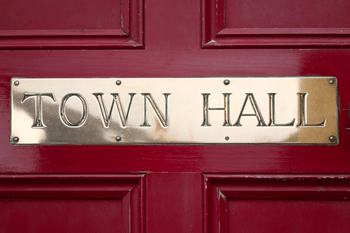 Shifting power and funding to local areas will boost England's economy by at least £80bn, according to council leaders.
But the Local Government Association (LGA) said this potential would only be realised if Government matches the devolution ambitions of towns, cities and counties and accepts that 'local people will know best how to spend money and run services'.
Some 34 devolution proposals have been submitted to the Government ahead of the Spending Review. In order to bring greater balance to the economy, said the LGA, these areas need greater freedom to break down the barriers to growth.
In its own submission to the Spending Review, the LGA outlined a series of recommendations including the devolution of more than £60bn of growth, skills and infrastructure funding.
The Spending Review 'should be about spending smarter, not only about spending less', it said.
Cllr Gary Porter, LGA chairman, said: 'Decades of centralised control over funding for local growth have failed to produce a more balanced economy. It is time to spend smarter on infrastructure to get maximum value from every public pound. This starts with a much more effective and efficient approach to investing in local growth.
'The ability to improve transport links and digital connectivity would allow councils to boost our visitor economy which is worth £60bn to the UK each year and supports one in 10 jobs. An integrated transport system would also lead to less congestion, giving more choice to commuters and consumers and making a huge difference to helping businesses succeed and grow.
'Devolving education and skills funding would allow them to ensure businesses can access a skilled workforce and avoid growing skills gaps costing almost £500bn in lost growth and lost tax by 2022.
'Local leaders know their local economies best and hold the key to removing the obstacles limiting the productivity of businesses and holding back local growth. We need the Spending Review to hand us the fairer funding and powers to unleash the full potential of local businesses and economies.'