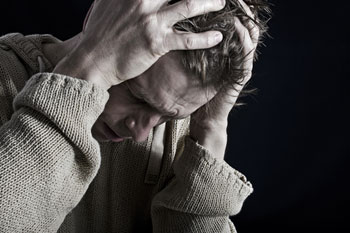 Campaigners for children have welcomed Government proposals to put more resources into supporting mental health in schools and demanded that they are put into action immediately.
Responding to a Government green paper published today, the National Children's Bureau said the priority must be that children and young people can access mental health support early.
Health Secretary Jeremy Hunt described the plans as 'an ambitious attempt' to transform the treatment of young people.
It will mean children in England will be seen by mental health services within four weeks as part of a Government pilot.
They will have access to mental health support in schools and colleges working in partnership with the NHS.
Anna Feuchtwang, chief executive of the National Children's Bureau, said: 'These proposals could mark an important milestone in how children access mental health support.
'Although much will depend on the detail, the emphasis on prevention and early intervention at school is particularly welcome.
'The Government should implement these reforms without delay, so that children don't have to wait a day longer than necessary for the help they need.'
Cllr Izzi Seccombe, chairman of the Local Government Association's (LGA) Community Wellbeing Board, also welcomed the announcement.
However, Cllr Seccombe said 'children and their families need help and support right now. Depression, anxiety, bereavement, and family crises do not wait.
'The reality is that all children need support and we hope this can be extended to all schools.
'This support needs to be available on the same day, at the point of request.
'Councils have previously called for an independent counselling service in all schools, as evidence shows that children and young people find it a crucial support, and such a service would reduce overall demand on specialist services, too.'
'Today's measures are a step in the right direction, but we need a root-and-branch overhaul of children's mental health services if we're to develop a system that says yes, rather than no, to children when they ask for help,' she added.