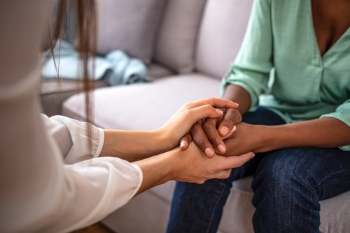 Adults across the UK are becoming increasingly concerned about the impact of the pandemic on their mental health as one third say their mental health has got worse over the last year.
Nuffield Health's Healthier Nation Index has revealed that 37% of UK adults are now more concerned about their mental health because of COVID-19.
The survey of 8,000 UK adults found that 34% reported that their mental health has got worse in the last year, and one in nine (11%) said it has got significantly worse.
Around 42% also said they have spent no time looking after their mental health and 15% admitted to having done no exercise at all in the last year. Three quarters are not meeting the NHS recommended 75 minutes a week of vigorous activity, with the average Brit completing just 40 minutes a week.
Gosia Bowling, emotional wellbeing lead at Nuffield Health, commented: 'The findings from this year's Healthier Nation Index are a stark warning that as an industry and society we need to boost our activity levels in order to counteract the mental and physical health crisis we are facing after two years of the pandemic.
'Five minutes a day will put people on a pathway back to good health, overcoming the initial barrier of getting started and helping develop better habits. Taking a proactive and connected approach to our emotional and physical wellbeing is vital as we look to recover and build a healthier nation.'