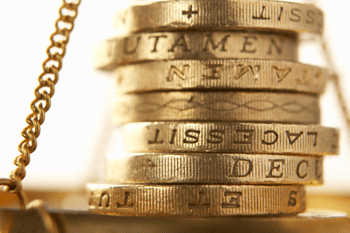 Scotland has benefited from a £1bn funding boost because of the 'flawed' way in which civil servants applied the controversial Barnett funding formula to English business rates, public finance experts have calculated.
The finding is contained in a report issued today by renowned economists the Institute for Fiscal Studies (IFS), which has estimated the devolved Governments of Scotland and Northern Ireland were cushioned from spending review cutbacks to the tune of £600m and £200m respectively.
According to IFS economists, because the Treasury views English business rates as part-funding the Department for Communities and Local Government's local government budget, most of the large spending review cutbacks imposed in England were not factored in when officials calculated block grants for Scotland and Northern Ireland.
As a result of this incorrect application of the Barnett formula, Holyrood and Stormont have seen their budgets cut by £600m and £200m less as a result of the 2010 and 2013 spending reviews, the IFS has estimated.
Additionally, the IFS economists noted Scotland benefited from £400m budget increases as a result of spending reviews during the 2000s than it would have were a corrected Barnett formula imposed, implying a £1bn unplanned funding boost – the equivalent of 3% of its 2015/16 budget.
Report author David Phillips, a senior research economist at the IFS, said because the leaders of the main political parties had pledged to maintain the Barnett formula, there was no likelihood of a shift to the sort of needs-based funding formula demanded by English council chiefs.
'But it makes it more important than ever to examine the Barnett formula to see if it is working in the way intended, and if flaws are found, to fix them,' Mr Phillips said.
He added: 'It is important to get the interaction between devolved taxes and the Barnett formula right.'