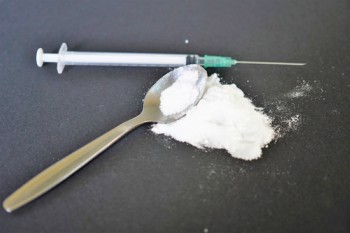 Experts have urged the government reverse pubic health budget cuts as official figures show the number of deaths related to drug poisoning are continuing to rise.
The Royal Society for Public Health (RSPH) has called on ministers instead to invest in more 'pragmatic' measures as statistics released by the Office for National Statistics (ONS) show there were 3,744 drug poisoning deaths in England and Wales involving drugs registered in 2016, an increase of 2% over 2015 and the highest number since comparable records began in 1993.
According to the ONS, more than half (54%) of all deaths related to drug poisoning in 2016 involved an opiate - mainly heroin and/or morphine.
The RSPH said the figures show UK has a drug death rate almost three times higher than the European average.
'While the UK Government stubbornly refuses to make meaningful moves towards a more progressive, public health-based approach to drug policy, and while local authority treatment budgets continue to be cut, it should come as no surprise that drug deaths in England and Wales are continuing to rise,' said RSPH drug policy lead, Ed Morrow.
'The levelling off of steeply rising opiate deaths may be credited to local authorities making take-home naloxone – a medication used to reverse overdose – more readily available to users. If we are to make serious inroads on reducing those deaths, however, we need a much more comprehensive package of harm reductions measures.
'This could include supervised injection sites – such as the one planned in Glasgow – which are proven internationally to be one of the most potent tools at our disposal for preventing opiate overdose deaths,' added Mr Morrow. The Local Government Association has also today called for public health budgets to be reversed as demand for sexual health clinics continues to rise.