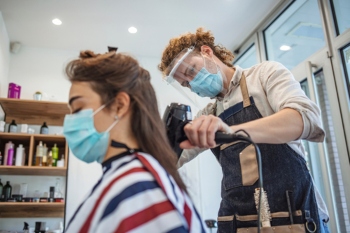 An accreditation scheme assessing COVID-19 safety measures in London's pubs, restaurants, gyms, hairdressers and shops has been extended following a successful pilot.
The scheme was set up by City of London Corporation with the London boroughs of Camden and Southwark to reassure customers that premises are safe to visit.
Under the scheme, local government environmental health practitioners assess businesses' COVID-19 risk assessments and procedures, and carry out site visits to look at social distancing measures, customer track and trace, and cleanliness.
Firms that pass are given a sticker to display on their premises, while those that fail are given the opportunity to put into place remedial measures.
Chairman of the City of London Corporation's environmental services committee, Keith Bottomley, said: 'We are pleased that city firms have stepped forward to take part over the last few months and we urge more businesses to take part in the scheme as soon as possible. We need to show the public that we are back open, and we are open safely.
'Increasing customer confidence in safety provisions will help pubs, restaurants and shops in central London to responsibly increase much needed footfall.'
The pilot was set up in September last year and was the first of its kind launched by a UK governing body.