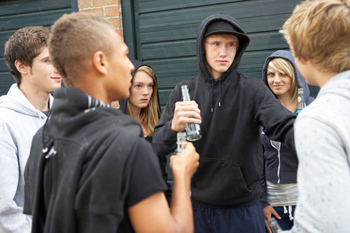 Extra funding has been announced to pay for a new drug and alcohol prevention programme in schools and community settings.
Public Health England has awarded a three-year contract to expand Mentor UK's Alcohol and Drug Education and Prevention Information Service (ADEPIS) programme.
The programme takes a different approach to educating young people about drugs and alcohol by moving away from 'hard-hitting' messages that can counterproductive. Instead it aims to improve their life skills and resilience to develop positive lasting habits and behaviours.
'We need to promote a more evidence based approach to prevention if it is to be effective, and ADEPIS does exactly that,' said Mentor's chief executive, Michael O'Toole.
'Only by building children and young people's resilience and life skills can we expect education programmes to be truly effective at preventing harms later on. It is also important to build local capacity to ensure development of effective "ecosystems of prevention".'