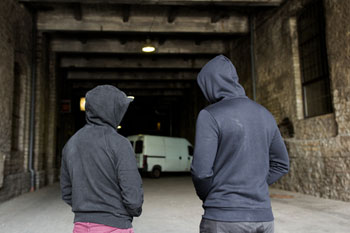 Rising numbers of children being excluded from school are at risk of becoming involved in gangs and knife crime, charity leaders and MPs have warned.
A survey by Barnardo's and the all-party parliamentary group on knife crime found one in three councils who responded have no vacant places in pupil referral units.
The charity says this leaves children vulnerable to violence and criminal exploitation.
Its figures follow a 56% rise in exclusions since 2014 and growing concerns over rising 'unofficial' exclusions, causing a crisis in support for vulnerable excluded pupils.
Barnardo's is working with youth health charity Redthread and the all-party parliamentary group on knife crime to investigate the causes of the problem.
Barnardo's chief executive Javed Khan urged the Government to help schools reduce the number of children who are excluded and improve the quality of alternative provision.
He said: 'Exclusion must be a last resort, and all children must have access to high quality full-time education, that gives them the best possible chance of achieving good grades, and staying safe from harm.
'We know children excluded from mainstream schools are at serious risk of being groomed and exploited by criminal gangs.'