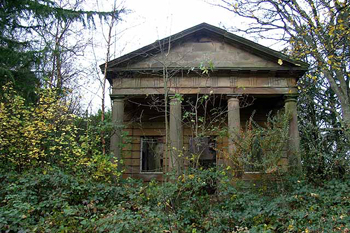 Durham Council has stood by its sale of Windlestone Hall, despite the estate now being up for sale at 10 times the price.
The birthplace of former prime minister Sir Anthony Eden was sold by Durham County Council for £240,000 in 2011, in a move thought to have delivered significant savings for the local authority.
However the building and its 25 acres of land are now on the market once again, this time at a price of £2.5m.
An external auditor found Durham would not have been able to make any more money from the hall's sale, which was deemed to be compliant with the council's policy requirements.
Ian Thompson, Durham County Council's corporate director of regeneration said: 'Given the condition of the building, the state of the market, the very significant maintenance costs that were being incurred by the council and the limitations on any possible development in the grounds, the offer we eventually accepted was the only viable one we received.
'As well as generating £240,000 for the council, the sale of the hall has delivered substantial savings to the council, including £300,000 since November 2011 on security, heating and repair costs.
'The council is also no longer responsible for carrying out the £3m of urgent repairs that the building required,' Thompson added.
Photo: © Oliver Dixon and licensed for reuse under this Creative Commons Licence