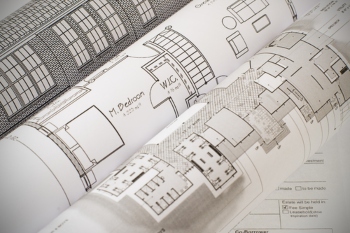 The Government has taken control of making decisions on major planning applications from Uttlesford District Council.
The Government has taken the move after an assessment last year found the proportion of major applications overturned at appeal was over 10%, one of the three national key planning indicators.
Under the move, applications for major development can be made directly to the Planning Inspectorate.
A statement from the council read: 'The council will put together a response to the government's letter over the coming days, and will recommit to making the substantial improvements necessary to its planning function as set out in the peer review report.
'Councillors and planning staff are hard-working and passionately dedicated to delivering an effective planning service that supports quality development. Both the ongoing improvements to the planning service and the emergence of a new Local Plan are critical to the successful future of the district, and the council is already making steady and welcome progress in the right direction.'
Colin Brown, head of planning & development at Carter Jonas: 'This is a very infrequently used piece of legislation and is only deployed when the Government has lost trust in the quality of decision making by a local planning authority. While there is little doubt that a lack of resourcing will have contributed to the slow processing of applications, it is the failure to adhere to national and local planning policy that has been the undoing here. Unfortunately, local politics have resulted in some unprofessional decisions and special measures are the result.'