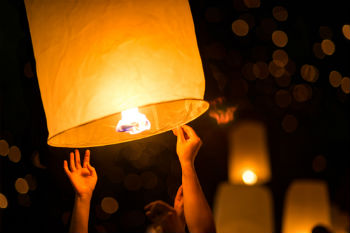 The RSPCA has called on all councils in England to follow Wales' lead and ban 'deadly' sky lanterns.
The call comes as Merthyr Tydfil became the last council in Wales to designate land as a 'no fly zone' for sky lanterns.
The charity said the lanterns pose a lethal hazard for animals and endanger public safety.
RSPCA wildlife information officer, Llewelyn Lowen, said, 'These horrible devices can have deadly consequences for pets, farm and wild animals.
'While it's encouraging to see that a few councils in England have acknowledge the dangers and introduced a ban, there's still a long way to go. A complete ban on sky lanterns is long overdue.'