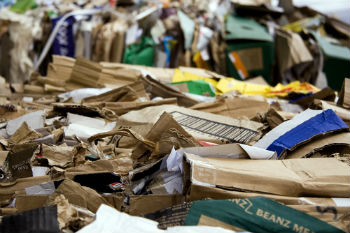 Current waste management systems in England are no longer 'fit for purpose', according to a new report.
Viridor, a resources and renewable energy company, has produced a paper calling for England's waste management systems to be replaced with a new model that moves resource management beyond local authority boundaries.
England's recycling policy, according to the energy company's report, is mostly based on assumptions about resources that reinforce expensive resource management contracts and waste collections based on authority boundaries that are not representative of the value of resources to the national economy.
The Government should, Viridor argues, prioritise the development of fully-integrated English Resource Networks focused on the availability of consistently collected, high quality materials by councils and businesses, and the planning and delivery of infrastructure at city/regional scale.
Viridor recommends authorities follow Greater Manchester's lead. It has Europe's largest public/private resource partnership and it has attracted inward investment from manufacturers and contributes significantly to decentralised energy provision.
Chris Jonas, director of business development at Viridor said: 'Resource policy in England stands at a crossroads. Whilst progress in recycling has been a real UK success story up to a point, we now face a future with the potential for significant success or substantial failure.'
'Ambitious Resource Networks hold the prospect of boosting British business, building better regulation, improving productivity and creating up to half a million jobs,' Mr Jonas said.
'By contrast, retaining outdated policy and systems based on outdated assumptions will do little other than reinforce linear waste management systems that were designed for a bygone era when collections were based on geographic areas and an overall objective of reducing transport and disposal costs.'