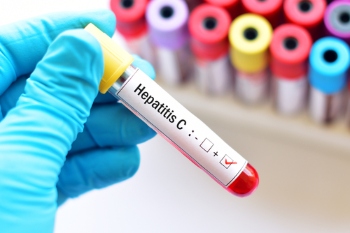 There has been a 'significant reduction' in deaths from hepatitis C in England, a new report has revealed.
The latest annual report from UKHSA shows the estimated prevalence of chronic hepatitis C in England has continued to decline to around 81,000 in 2020 (compared to 129,000 in 2015) – a 37% fall in the general population.
Provisional data suggests that there has been a 40% decline in people who inject drugs. Deaths due to advanced liver disease related to hepatitis C have also fallen, from 482 in 2015 to 314 in 2020.
Hepatitis C virus (HCV) is a bloodborne virus that can cause life-threatening liver disease, including cancer. However, those infected often have no symptoms until many years later when their liver has been damaged.
The virus is spread through blood-to-blood contact, most commonly in the UK by sharing needles contaminated with the virus – but even sharing razors or toothbrushes with an infected person could pass on the virus.
Modelling indicates that, of the 81,000 people estimated to have this chronic infection in England, around 27% of the infections are in people who have recently injected drugs.
Over 60% are in those with a past drug injecting history but who are no longer injecting, and 11% are in those with no history of injecting drug use.
The reduction in prevalence has been largely achieved by increased access to treatments, with around 58,850 treatments taking place between April 2015 and the end of March 2021.
Dr Helen Harris, clinical scientist at the UKHSA, said: 'In England, we are on our way to eliminating hepatitis C as the number of deaths continue to decline and direct acting antiviral drugs are available that will clear the virus in around 95% of people who complete treatment.
'But many people remain undiagnosed, often because they have no symptoms or are unaware that they have ever been at risk. If you have ever injected drugs – even if it happened only once or years ago – you could be at risk of hepatitis C. If you think you could be at risk, speak to your GP and get a free test.'