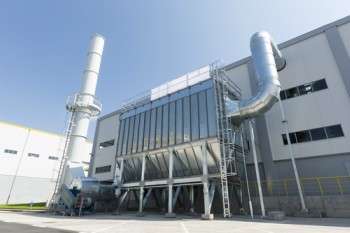 A surge in the number of energy-from-waste and incinerator plants being built in the UK could limit recycling rates, according to a new report.
The latest version of Eunomia's Residual Waste Infrastructure Review predicts if all the energy-from-waste and incinerator facilities in the country were to operate at full capacity, they would limit the UK's recycling rate to 63%.
According to the report, the UK has more than doubled its residual waste treatment capacity since 2009-10, which has increased from 6.3 million tonnes to 13.5 million tonnes.
But over the same period, the amount of non-recyclable waste suitable for treatment has fallen from an estimated 30 million tonnes per annum to around 26 million.
'Our latest report shows that the UK continues inexorably towards the point where we have more residual waste treatment capacity than we need,' said report author, Harriet Parke.
'If facilities already in construction are built, and only these, we think the UK could still recycle some 63% of waste, but if just 40% of what is in planning was also built, the recycling rate could be further limited to 57%.'
But the executive director of the Environmental Services Association, Jacob Hayler, said the findings in Eunomia's report are flawed and have been 'contradicted by report after report from everyone else who's looked at our residual waste treatment needs'.
'The consensus position on waste treatment is that we will end up over five million tonnes short of energy from waste capacity by 2030. This is what the government needs to understand if it is not to sleepwalk into a capacity crisis,' said Hayler.
According to Shlomo Dowen, national coordinator of the UK Without Incineration Network,: 'Most reports on residual waste treatment capacity are commissioned by companies with a financial stake in investment in new waste incineration capacity, whereas Eunomia's reports are more independent.
'Eunomia's latest report confirms that we will soon have more incineration capacity than residual waste. However, this understates the problem because much of what is currently described as 'residual waste' can actually be recycled or composted.
'We already have more incineration capacity than we will have genuinely residual waste to burn, and so have already reached 'overcapacity' in the UK. We need to be recycling our waste, not wasting millions of pounds building yet more incinerators that will be redundant in a Circular Economy.'