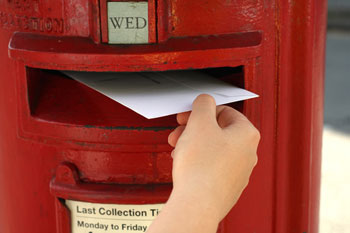 A watchdog has called for an end to the 'unnecessary catch-22' where homeless people are unable to access public services because they have no fixed postal address.
Eight out of 10 Citizens Advice advisors said homeless people always or frequently experienced difficulty accessing benefits because they don't have a fixed address.
Opening a bank account was also a challenge, according to seven in 10 advisers.
The majority (54%) of MPs surveyed by Citizens Advice also said people in their constituency have struggled to access essential services because they don't have a fixed address.
Citizens Advice, which is the statutory consumer watchdog for postal services, urged Royal Mail and Post Office to give the estimated 320,000 homeless people in Britain access to postal services.
It recommended creating a free PO box-type system for homeless people. This would give them an address to put on applications and allow them to pick up their post from one of Royal Mail's delivery offices.
The watchdog also recommended an adjusted form of Poste Restante — a system that allows you to have your post sent to and collected from one of the country's 11,500 post office branches — for homeless people.
Currently, the Post Office requires proof of address to sign up, but Citizens Advice is calling for the ID requirements to be relaxed for homeless people.
'With Christmas almost upon us, many people will be eagerly awaiting post and presents from loved ones,' said Gillian Guy, chief executive of Citizens Advice.
'However, if you're homeless receiving your post can mean much more - it can be the difference between sleeping rough or receiving long-awaited accommodation.
'Our recommendations provide a simple solution to this unnecessary and damaging cycle, and homeless people, their support staff, and four in five MPs agree addressing it is important.
'We'd like to see Royal Mail and Post Office trial our recommendations and work with them to end this catch-22 and help homeless people get back on their feet.'