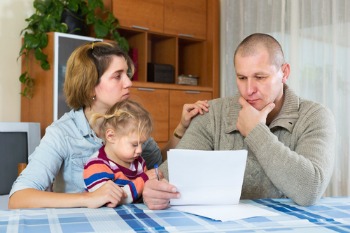 More than 100,000 people would be protected from financial hardship if Local Housing Allowance (LHA) rates were lifted to cover the cost of renting, local authority leaders say.
Hundreds of thousands of eligible private renters in England receive LHA in order to help them pay rent. The amount of LHA they receive is calculated based on local rents with rates frozen since 2016, when they covered the cheapest third of private rents.
The Government has confirmed it will end the LHA freeze from April this year and rates will increase in line with inflation. However, as rents have continued to rise over the past four years, the LHA rate now covers just 13% of market rents on average as a result.
New research for the Local Government Association (LGA) by Policy in Practice reveals the LHA rate now available for nine out of 10 private renters across 279 local areas is lower than their rent. This makes it harder for people to access housing.
The LGA warns that the freeze has hit families and vulnerable people and forced councils to divert funding away from long-term approaches to homelessness prevention in order to tackle immediate financial hardship.
According to Policy in Practice's research, if LHA rates were restored to pre-2016 levels on average, an average council would need to house 300 fewer people in temporary accommodation.
The average cost of using temporary accommodation for a council would also reduce by between £1.4m and £3m, and the average council would see 650 more households able to cover the cost of their rent with their LHA payments.
'Over the past four years LHA rates have not kept pace with the rising cost of renting. It has left many people facing a growing gap between their incomes and the cost of rent,' said Cllr Richard Watts, chair of the LGA's Resources Board.
'This has pushed households into financial hardship, in-work poverty and homelessness, and driven demand for councils' housing, homelessness and local welfare services.
'Everyone deserves a decent, secure and affordable home and more needs to be done to protect tenants, including the most vulnerable, from falling into the trap of financial instability.
'By restoring LHA rates to cover at least the lowest third of market rents, the Government can deliver more of the security that tenants need and support households who need help to meet their housing costs.'
Jon Sparkes, Crisis' chief executive, said: 'As the LGA research shows, the cost of putting people into temporary accommodation is far greater, and results in them living in a state of perpetual instability.
'No one should have to live like this. We are urging the Government to prioritise investment in housing benefit so that it covers at least the cheapest third of rents.'