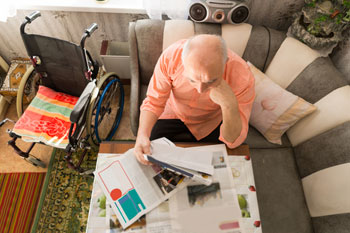 MPs have urged the Government to change the law to ensure an end to the blanket ban on care home visits.
Government guidance makes clear that care home providers should not impose blanket bans on care home visits but should instead conduct individualised risk assessments for each resident.
However, a report published today by the Joint Committee on Human Rights argues that this guidance should be underpinned by law.
'The Government has listened to recommendations from this committee and others that restrictions on visiting rights must only be implemented on the basis of an individualised risk assessment which takes into account the risks to the resident's physical and mental wellbeing of not having visits,' said committee chair Harriet Harman MP.
However, she added: 'By not underpinning this guidance in law, care homes have not felt bound by it and important rights have therefore not been respected.'
The report, entitled 'Care homes: Visiting restrictions during the COVID-19 pandemic', also said that the committee had concerns at the decisions taken by individual care homes and care providers and was 'astonished' that the Care Quality Commission was unable to offer a clear picture of adherence to the guidance within the care home sector.
Ms Harman said: 'The Care Quality Commission assurances that visits are being allowed properly now in all homes is wholly unconvincing. Because care homes see guidance about allowing visits as advisory rather than binding, the Government must now bring forward regulations to give their guidance on visits legal force.'
Responding to the report, the minister for care Helen Whately said: 'I know how difficult the last year has been for people in care homes who are among those most at risk from COVID-19. Residents can now leave their care home to spend time outdoors, for instance to visit a park or garden, without having to self-isolate upon their return.
'This is another significant step towards normal life and is being taken in a way that will help protect care homes from the continued risk of COVID-19.
'We recognise that every care home has a unique layout, physical environment and facilities, and residents have their own individual health and wellbeing needs, which is why care homes themselves are best placed to decide how to enable visiting safely.'