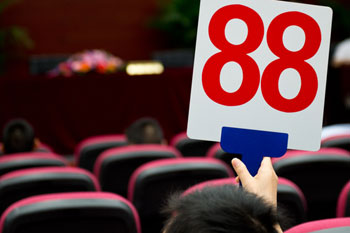 An auction of five empty buildings by Leicester City Council has raised over £3m for the town hall.
The sale of two former elderly people's homes that were closed earlier this year raised a combined sum of over £2m, far exceeding their expected value.
A local day centre shut down due to spiralling costs and falling user numbers was also sold for £837,000, around £512,000 higher than what was anticipated.
The auction came as part of ongoing town hall efforts to sell-off unwanted and unused building stock, with raised sums being reinvested in new primary school places, elderly care facilities and disabled facilities grants.
Leicester mayor Peter Soulsby said: 'The results of this auction are very encouraging, and have raised a significant sum which will be put to good use in communities across the city.
'All the money raised from these sales will play an important role in financing the investments we're committed to making in our current capital programme and the 2015-16 programme, which we announced earlier this week.
'The auction process has also shown that despite the economic climate, we've managed to attract interest and sell these properties for a very good sum,' he added.