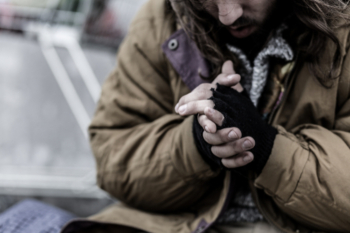 Councils will be reimbursed the cost of helping homeless people self-isolate to prevent the spread of coronavirus.
The Government has announced £3.2m of emergency funding to cover the cost of temporary accommodation for those who are unable to self-isolate.
Communities secretary Robert Jenrick said: 'Public safety and protecting the most vulnerable people in society from coronavirus is this government's top priority. We are working closely with councils and charities to ensure they have the support they need throughout this period.
'The initial funding that I've announced today will ensure councils are able to put emergency measures in place to help some of the most vulnerable people in our society to successfully self-isolate.'
Homelessness charity Shelter has welcomed the funding but also called for more support for those living in shared accommodation.
Polly Neate, chief executive at Shelter, said: 'It is the right thing to do when people sleeping rough already face very serious health risks and trauma. It is much harder to keep healthy if you are living on the street or relying on night buses and derelict buildings for refuge, which is why any efforts to ensure people's lives are not put at extra risk should be prioritised.
'This is why we are also urging the government to follow suit with additional funding and support for councils to help homeless families living in shared temporary accommodation. At present it is very hard for those families, if not impossible, for them to follow isolation guidance because they are sharing kitchens and bathrooms with strangers and often living in a single room.'