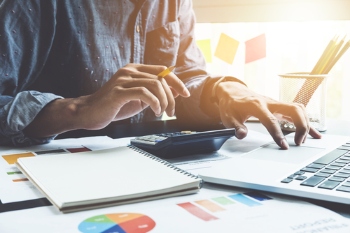 An 'emergency consultation' has been launched in a bid to tackle delays to signing off council accounts.
Changes to the code of practice for 2021-22 and 2022-23 were requested by the Department for Levelling Up, Housing and Communities to 'improve current issues around timeliness' in publishing audited financial statements.
The 'time limited' proposals from the Chartered Institute of Public Finance and Accountancy (CIPFA) and Local Authority (Scotland) Accounts Advisory Committee (LASAAC) include pausing professional valuations for operational property, plant and equipment for up to two years and using an index to increase or reduce valuations.
Such a move has been called for in the past, including by Sir Tony Redmond, who last year called the guidelines on valuations 'excessive' as they do not impact on councils' financial resilience.
In addition, the implementation of IFRS 16 leases would be deferred for a further year under the proposals.
CIPFA said it 'does not see the code as a cause of the delays' but said the changes 'might be part of a temporary solution'.
Chief executive of CIPFA, Rob Whiteman, said: 'The timeliness of the publication of audited financial statements is a very real and growing issue in the sector.
'Only 9% met the 2020-21 deadline, amid significant backlogs from the previous year's audits.
'The outlook for the market is bleak.
'DLUHC is understandably concerned about this growing crisis – and CIPFA shares this concern.'
Chair of CIPFA LASAAC and corporate director of resources at Newham LBC, Conrad Hall, added: 'The delays in 2020-21 do not reflect well on the overall system for local authority audit and accounts.
'All of us have a part to play in addressing that.'
The consultation will run for four weeks, with changes to be finalised by the end of this financial year.