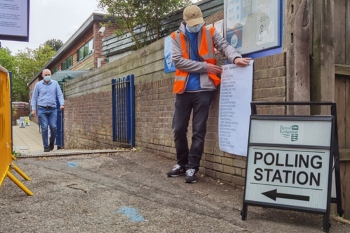 A deluge of reforms to elections is putting the system at risk of failure, officials have warned.
Councils are facing a slew of changes, ranging from voter ID requirements and limits on returning postal ballots at polling stations to regular re-registrations for postal and overseas voters.
The Government also plans to scrap the Fixed Term Parliament Act, making planning for General Elections more difficult.
Chief executive of the Association of Electoral Administrators (AEA), Peter Stanyon, said: 'As more information comes forward on elements of the Elections Bill, we remain concerned about the timeframes involved and the effects on both voters and administrators.
'Pressure on returning officers, electoral registration officers and electoral administrators is too great, and the risk of failure is increasing.'
Speaking at the AEA conference, elections minister Kemi Badenoch said the Fixed Term Parliament Act had 'failed to provide certainty or proper democratic accountability'.