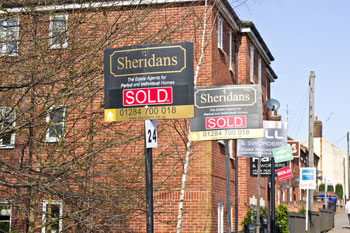 Bungalows, which are mostly occupied by sick and disabled elderly tenants, are almost three times more likely to be sold off in order to fund Right to Buy, a new study reveals.
The Housing and Planning Bill, which had an important reading in the House of Lords yesterday, will force councils to sell off high value housing stock when it becomes vacant, so they can fund the Right to Buy extension for Housing Association tenants.
Written for the Joseph Rowntree Foundation, the report found bungalows make up 9% of local authority owned housing, but are likely to make up 25% of high value property sales due to their higher cost and more frequent vacancies.
Over the next five years, the researchers estimate, there will be a loss of 15,300 council owned bungalows—one in fifteen of the total number in England.
This will have a disproportionate effect on older tenants, one in five of whom lives in a bungalow, a figure which rises to one in four for older person households containing someone who is sick or disabled.
The study, written by the Cambridge Centre for Housing and Planning Research in Cambridge University, found low supply and high demand for bungalows means that they are generally worth more than other accommodation of the same size, making them more likely to be eligible to be sold under the proposed rules.
They are also frequently vacated as their tenants move into residential care.
The land needed and higher cost of building new one storey homes means, according to the report, that in many cases it will not be possible for local authorities to replace bungalows like-for-like.
Brian Robson, Policy and Research manager at the Joseph Rowntree Foundation, said: 'The Housing Bill will reduce the number of affordable homes at a time of an acute housing crisis. The Great British bungalow sell-off will make things worse for elderly and disabled tenants who are trying to find suitable, affordable accommodation.'