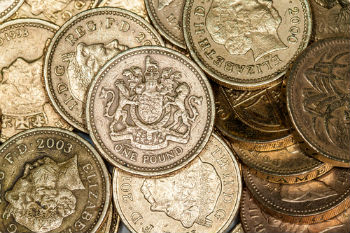 Eight councils granted 'exceptional support' from the Government are to undergo independent reviews of their finances.
The Chartered Institute of Public Finance and Accountancy (CIPFA) has been appointed to look at financial and risk management, deliverability of savings and efficiency.
Its findings will 'inform decisions' on support in 2021-22.
Bexley, Eastbourne, Luton, Peterborough and Wirral councils were granted capitalisation directions worth a total of almost £60m in 2020-21 and directions of up to £56m have been agreed in principle for 2021-22.
Copeland and Slough have also been granted directions in principle worth £1.5m and £15.2m respectively for the current year while Redcar & Cleveland was handed a grant of £3.7m following a cyber-attack.
CIPFA chief operating officer Dan Worsley said: 'The financial position of many local authorities has been precarious for some time, but has been worsened significantly as they have grappled with the impact of COVID-19 on their communities and their finances.
'It is no great surprise that some councils have found themselves in difficult waters.
'As committed advocates for the public sector, we would hope this acts as an important signal to other councils experiencing financial challenges that help is available.'
In the case of Slough, Peterborough and Wirral, the reviews will look also look at wider governance arrangements in response to 'wider concerns,' including last month's reports by Slough's external auditor.
The former chief executive of Poole BC, Andrew Flockhart, will lead the review at Peterborough City Council, ex-Darlington Council chief executive Ada Burns will carry out the review of Wirral MBC and the review at Slough Council will be led by Jim Taylor, who retired as chief executive in Salford City Council earlier this year.
Local government minister Luke Hall said: 'Even with the considerable support already provided there will be individual councils with unique circumstances, which, in some cases, has been exacerbated by poor financial management on their part.
'These reviewers will ensure each of the councils have plans in place so that they are financially sustainable, minimising the need for further government support and working in the interests of the communities they serve.'