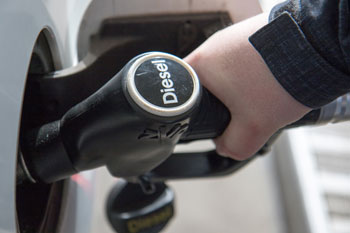 A surcharge on parking permits for diesel cars is being considered by the City of Edinburgh Council.
The council has launched a consultation on the proposal, which aims to tackle pollution, improve air quality and improve the health of people in the city.
Nine London boroughs have already introduced a diesel surcharge on residents' parking permits.
The council's transport convenor, cllr Lesley Macinnes, said: 'Evidence is mounting that diesel emissions are causing serious health problems and worsening air quality in cities across the globe and many cities are already taking steps to combat this.
'We're keen to see what people in Edinburgh think of the idea of adding a surcharge to residents' parking permits for diesel vehicles.'
There are an estimated 8,000 diesel permit holders' vehicles in Edinburgh.