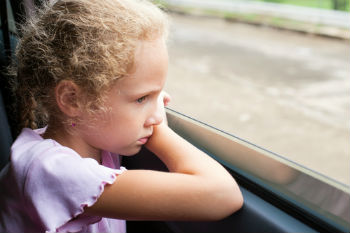 Only a tiny fraction of government money earmarked for supporting small children will help those most in need, according to campaigners.
Labour MP Lucy Powell says just 2.7% of the extra £9bn funding the government set aside for early years provision in this parliament will reach the most disadvantaged children, risking the creation of a 'lost generation'.
In a report published by the Social Market Foundation think tank, she says Britain is bottom of the international league tables for tackling early years disadvantage and the situation is set to get worse.
The report also found that three in 10 disadvantaged two-year-olds are still missing out on a free childcare place.
Ms Powell said: 'Over the coming five years under this Government we are looking at a shocking new trend with the majority of the new £9.1bn going into the early years benefiting better off families with the most disadvantaged getting a tiny fraction of help.
'With the development gap at five still stubbornly wide, and one in three children not ready for school, rising to half for low income children, more of the investment in the early years needs to be ruthlessly and relentlessly focused on narrowing the gap otherwise we risk a lost generation of children.'