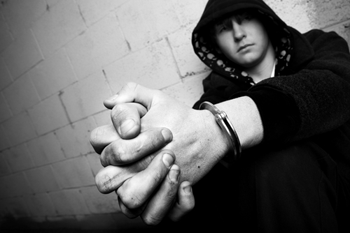 Campaigners have urged Police and Crime Commissioners (PCCs) for England and Wales to make early intervention a priority as the best and cheapest way of preventing youth crime – which costs an estimated £60bn annually.
The call from the Independent Commission on Youth Crime and the Early Intervention Foundation was made last night at the launch of a report 'A fresh start to tackling youth crime'.
A key recommendation of the study is for PCCs to use their responsibility to deploy local community safety budgets to promote early intervention approaches targeted at children and young people at risk of becoming violent and prolific adult offenders.
'The annual cost of crime attributable to people with a conduct problem in childhood is £60bn, said Carey Oppenheim, chief executive of the Early Intervention Foundation.
'Conduct disorder can cost up to £225,000 per child over a lifetime, while effective parenting programmes, proven to tackle it, can cost from £4,000 per child.
'Investing in our children's social and emotional wellbeing through Early Intervention makes economic sense and these guidelines put it where it should be, at the heart of our policing and crime prevention strategy.'
John Graham, director of the Police Foundation, which hosts the Independent Commission said the nature of youth crime was changing.
'Increasing numbers of children and young people are at risk of new forms of criminal activity, such as cyber-bullying, mobile phone theft and gang-related offending,' said Mr Graham.
'Police and Crime Commissioners, working with the police and their partners, should take the lead in building effective, evidence-based strategies for tackling youth crime.'