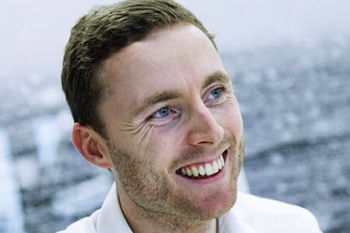 The new regulations allowing councils to use social media to publicise planning applications are welcome, but this is only one of the things needed to ensure that the public are consulted fairly. Even in the midst of a global pandemic, in my view one of the most important elements of the residential development process is consultation. So how do we keep these vital lines of communications open while social distancing rules are in place?
The good news is that developers are already familiar with various tried and tested methods of engaging local people and planning authorities via digital means. Sending e-newsletters, posting updates on websites and social media and creating digital models of planned buildings are all established ways of keeping local people involved in the process.
However, nothing can substitute the face-to-face interaction between developers and communities. As developers, taking time to meet with local people interested in our projects brings us a more detailed level of feedback that you just don't tend to get in writing and it demonstrates to communities that we have a deeper commitment to actually talking with people.
While we can't meet in person we need to get as close to that experience as possible. So, it is encouraging to see the likes of Brick by Brick in Croydon hosting e-consultations about their plans on Zoom. Reports of the high numbers logging in to these types of sessions is proof that, the global health crisis, people are as keen as ever to hear about proposals and have their say.
To ensure those not up to speed with the tech aren't left out the solution is refreshingly simple: Developers need to get on the phone and write letters. In fact, the personal touch a letter conveys can turbocharge consultation response rates, as was the case with one of our recent developments, to which we received more than 700 responses.
Remote and virtual consultation delivered by developers must be matched with equal flexible and pragmatism by local authorities. With the backlog of applications already bogging down planning departments across the UK, no one wants the bottleneck to increase. So, we are looking to planning authorities to ensure that either their officers receive the necessary delegated powers to approve applications themselves, or that planning committees are able take place remotely.
There has been immense variation in how each authority has responded to the crisis but good examples of how to keep planning moving during lockdown are emerging. These include Manchester City Council, where chief executive Joanne Roney and Cllrs Basil Curley and Nasrin Ali have been appointed to make decisions as of the end of last month. Another great example is Waltham Forest, where a project for 750 new homes was approved during a virtual planning committee.
There is no doubt that the pandemic will change how we develop homes and neighbourhoods but certain key principles will endure, including the long-term success of what we build being based on good communication between developers and communities. During lockdown, then, we need to go the extra mile to keep that communication going.
Damien Sharkey is managing director at HUB