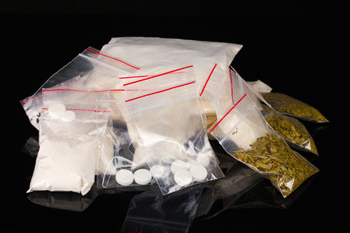 The number of drug-related deaths in England and Wales reached a record high in 2020, official figures have revealed.
Data from the Office for National Statistics (ONS) shows 4,561 deaths related to drug poisoning were registered last year, the highest number since records began in 1993.
It found the North East had the highest rate of drug misuse of any English region for eight consecutive years, while Wales recorded its lowest rate of drug misuse deaths since 2014.
Cllr David Fothergill, chairman of the Local Government Association's Community Wellbeing Board, said: 'Funding for public health services including for drug prevention, treatment and recovery, has not kept pace with demand. Investment now will reap benefits for everyone longer-term, including for the NHS, criminal justice and other public services.
'Councils are doing all they can to help keep people healthy throughout their lives and reduce pressure on the NHS and social care. The upcoming Spending Review is an opportunity to realise this shared ambition with government to ensure everyone affected gets the help they need.'
The ONS warned that due to death registrations delays, around half of these deaths will have occurred in 2019.