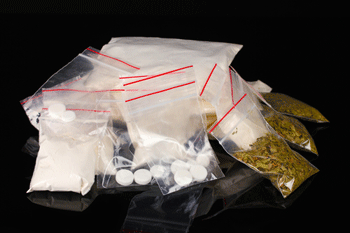 The West Midlands PCC has called for a joined up approach to tackling drug addiction after a report found the cost of substance misuse to the area was £1.4bn a year.
PCC David Jamieson has announced a set of proposals to deal with the cost of drugs to public services, and to reduce drug-related crime and deaths in the West Midlands.
He said police, community safety and public health funding streams should be joined up to increase efficiency and improve outcomes for those suffering from addiction.
He also proposed the introduction of on-site testing in night-time economy areas to reduce the number of deaths and increase the authorities' intelligence of drugs in circulation.
Drug Consumption Rooms, areas where people suffering from addiction can access clean equipment, medical support and drug treatment services, should also be introduced, PCC Jamieson said.
A recent report published by the Commissioner estimated the cost of substance misuse to the West Midlands was £1.4bn each year. It also found somebody dies from drug poisoning every three days in the area.
Drug addiction also leads to other crimes, the report noted. Half of all burglary, theft, shoplifting and robbery is committed by people suffering from serious addiction to drugs including heroin and crack cocaine.
'Despite the good work being done by many, collectively our approach to drugs is failing. Drugs are costing the West Midlands £1.4bn each year,' said PCC Jamieson.
'It means people are forced to live with more crime, public services are put under strain and not enough is done to reduce the suffering of those who are addicted.
'If we are to cut crime and save lives there's one thing we can all agree on; we need fresh ideas.
'These are bold, but practical proposals that will reduce crime, the cost to the public purse and the terrible harm caused by drugs.'