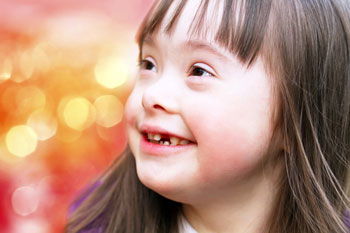 The number of disabled children with complex needs has 'dramatically' increased, report reveals, but their families find it difficult to access local authority support.
The new report, commissioned by the Council for Disabled Children and the True Colours Trust, estimated the number of disabled children and young people has increased by over 50% since 2004 - from 49,300 to 73,000.
The study is based mostly on school census data on special educational needs, but it notes that reliable data is 'extremely scarce' and the figures may be larger because many children with complex needs are educated in the Independent Special School Sector which is not required to return detailed data on these pupils.
The reasons for the dramatic increase, the report's author Anne Pinney said, include increased life expectancy for babies born with complex disabilities and congenital conditions such as cystic fibrosis.
Ms Pinney also warned services are not keeping pace with the rising number of disabled children.
The proportion of children with a disability supported by children's services is steadily falling, and now stands at 0.4% of all 0 to 17-year-olds assessed as 'children in need', suggesting that qualifying for council help may be increasingly difficult.
There are also 41,500 children and young people with a learning disability or autism are currently on waiting lists to see a mental health specialist.
'You'd think that because these disabled children are known to health services, social services and education teams, we'd have a good idea of the numbers involved,' said Dame Christine Lenehan, director of the Council for Disabled Children.
'That simply isn't the case. The national data on disabled children is not fit for purpose: it has gaps, anomalies and inconsistencies, and raises the question how can we plan to meet the needs of these children and their families, when we don't know what those needs are?'
The Local Government Association (LGA) warned that councils had been clear that implenting the SEND reforms in the Children and Families Bill was 'significantly underfunded'.
Cllr Richard Watts, chair of the LGA's Children and Young People Board, said:'The transition process from SEND statements to Education, Health and Care Plans (EHCP) is complex, but councils are doing everything they can within the resources available to make sure children are being supported and getting the help that they need.
'In addition, we believe the DfE's proposed changes to high needs funding will reduce council and school flexibility to make additional funding available where there are rising demands for SEND support, making existing problems even worse.'