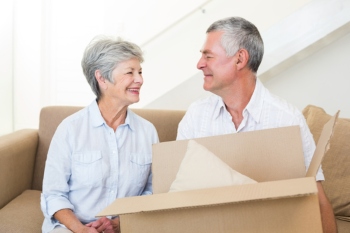 Better housing options for older people in the UK could reduce the national housing target by 50,000 a year, a new report has found.
The report, published by the Centre for the Study of Financial Innovation, says that downsizing is crucial to tackling the country's 'skewed' housing market.
It shows there are more than 15 million spare bedrooms in the UK, with nearly 60% of these in households inhabited by over-65s.
The report predicts surplus bedrooms will exceed 20 million in 2040, with nearly 13 million people above the age of 65 living in largely unsuitable households.
It warns that a lack of age-friendly housing in the UK is preventing millions of older people from moving to a more suitable property.
It is calling for a joined-up approach between departments dealing with housing and health for older people, and for local authorities to have a plan for retirement housing.
Professor Les Mayhew, professor of statistics at Cass Business School, said: 'If more family homes were freed up by downsizing, the benefits would cascade down the housing ladder because it would enable families to 'upsize', allowing more first-time buyers on to the bottom rung.
'More efficient use of the existing stock would reduce pressure to 'just build more' as a solution to the UK's housing shortage.'
The report was supported by Cass Business School and ARCO.