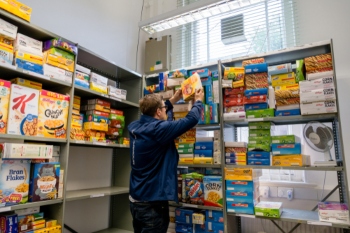 Mendip has become the latest council to declare a cost of living emergency.
Councillors have declared the emergency motion following concerns that local families will be pushed even deeper below the poverty line unless the Government takes immediate action.
The motion will bring together organisations across the district to help ensure everyone who needs it will receive help.
The council will also write to the Government calling on it to restore the Universal Credit supplement of £20 per week, impose a windfall tax on energy giants and cut the standard rate of VAT to 17.5%. It is also opposing the suspension of the triple-lock on pensions.
Cllr Barry O'Leary, deputy leader of Mendip District Council and portfolio holder for enterprise and finance, said: 'Food prices are through the roof. There's a massive spike in demand at our food banks in Shepton, Frome and Wells. This isn't just an issue for the lowest paid, it affects the squeezed middle just as much.
'We're now living in a country where a few at the top do well, but everybody else is struggling. That is a sign of the cost of living crisis, escalating into a cost of living emergency here in Mendip.'
Eastbourne was the first council in the UK to declare a cost of living emergency earlier this month.