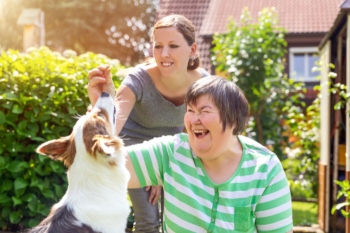 The pandemic has deepened inequalities in health, income and employment for disabled people, a think tank has warned today.
A new briefing from IPPR North highlights that disabled people faced 'systematic barriers' before COVID-19 that impacted on access to public services and job opportunities. It finds these were exacerbated by the pandemic, with health, work, welfare and education policies failing to support disabled people.
IPPR North calls for any review into the Government's handling of the pandemic to explore why disabled people were failed across these key policy areas.
The think tank also said COVID-19 had a disproportionate impact on disabled people in the North, which has the highest rate of disability of any region.
The report states: 'The pandemic should not be used as an excuse to write off the challenges faced by disabled people as a consequence of an unprecedented event. There is clear evidence that disabled people struggle to access public services, be supported in work and are unable to enjoy the same level of income as non-disabled people. These inequalities precede the pandemic and make us all poorer, whether disabled or not.
'If the UK government is serious about 'levelling up', it needs to provide fair access to opportunity for everyone. It is clear that this isn't currently the case for disabled people.'