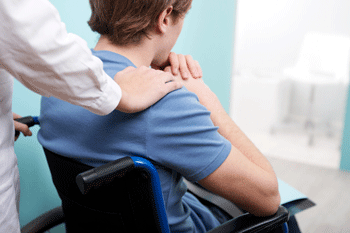 A 'fragmented' care system is depriving disabled children with complex needs of the right to an education and family life, a damning review has said today.
The Lenehan Review has warned that without urgent government action, disabled children and young people with behavioural problems and complex mental health needs risk being institutionalised at an early age.
Despite initiatives in the wake of the Winterbourne View scandal, the review said there is still a lack of ownership and accountability across the care system.
'There's a well-worn path for this group of disabled children, away from their home communities into long term placements that often act a last resort,' said Christine Lenehan, who led the review and is also director of the Council for Disabled Children.
'Hidden and separated from the rest of society, these children become "special cases", for whom the aspirations we have for other children and young people don't apply. We urgently need a shift in thinking, so that "these" children are recognised as "our" children, as members of our communities with exactly the same rights to health and education,and family and community life.'
Figures due to be published later this year will show there are 805 under-25s with learning disabilities and/or autism in inpatient care.
The review is calling for the an urgent review into the number of young people in inpatient provision, and for every child at risk of going into one having a named keyworker.