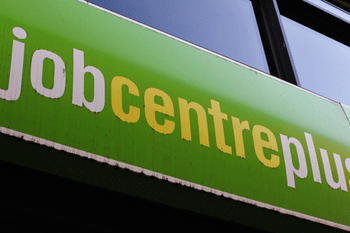 The existing regime of benefit sanctions for those with disabilities or other health conditions is 'arbitrarily punitive' and needs reassessing, MPs have warned.
In 2012, the coalition Government introduced a series of conditions and sanctions on recipients of disability benefits in an effort to encourage more people with health conditions into work.
A new report into those sanctions, published by the Work and Pensions Committee, has said the effectiveness of sanctions is at best mixed and at worst counterproductive.
The committee said the Conservative-Liberal Democrat coalition 'had little or no understanding of the likely impact of a tougher sanctions regime' when they introduced it, and the current Government is 'none the wiser.'
The report said that single parents, care leavers and people with a disability or health condition were 'disproportionately vulnerable' to the withdrawal of their benefit.
Until Whitehall could provide evidence that sanctions helped people into work, it cannot 'justify these groups' continued inclusion in the sanctions regime.'
The Government should 'immediately stop imposing conditionality and sanctions on anyone found to have limited capability for work, or who presents a valid doctor's note' stating they cannot work,' the committee said.
The report also noted that randomised Controlled Trials demonstrated that sanctions had no effect on in-work claimants' outcomes and that sanctioning people who are working is 'too great a risk for too little return.'
'We have heard stories of terrible and unnecessary hardship from people who've been sanctioned. They were left bewildered and driven to despair at becoming, often with their children, the victims of a sanctions regime that is at times so counter-productive it just seems pointlessly cruel,' said the committee chair Frank Field MP.
'While none of them told us that there should be no benefit sanctions at all, it can only be right for the Government to take a long hard look at what is going on.
'If their stories were rare it would be unacceptable, but the Government has no idea how many more people out there are suffering in similar circumstances.'